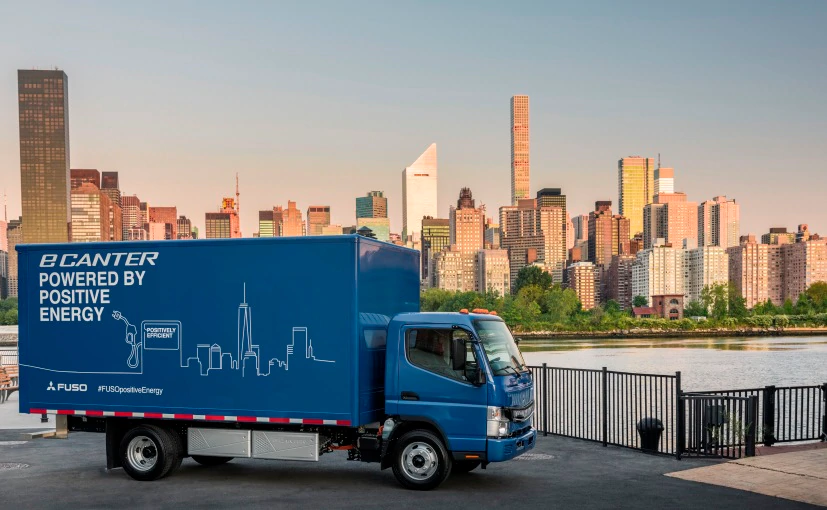 BharatBenz trucks may have a greener option very soon.
Daimler AG, the German auto giant, which manufactures commercial vehicles in India under the aegis of the BharatBenz brand, is scheduled to have an event in 2021 titled 'Future Mobility'. In this event, the automaker is set to unveil the future of its electric commercial vehicle segment, especially in India.
Nitin Gadkari, the Honourable Union Minister for Road Transport and Highways, confirmed that Daimler's MD had communicated the launch of the new electric trucks in a meeting with him. He said that Daimler has assured him of their part in the government's commitment to making India an all-electric nation by 2030.
Daimler already has the early mover advantage in terms of eco-friendly trucks and buses that deliver best-in-class fuel efficiency, superior safety and comfort, unmatched reliability, lowest maintenance costs, and connected trucks and buses.
The manufacturer is expected to introduce medium-duty electric trucks first and do a pilot run in cities like Mumbai that provide the upscale infrastructure for an electric vehicle. The automaker already has a plan in place for electric trucks internationally and is working with regional partners in cities like New York and London to find the right charging facility for e-trucks. Daimler is also developing superchargers for electric trucks that will recharge the EV's battery in just five minutes.