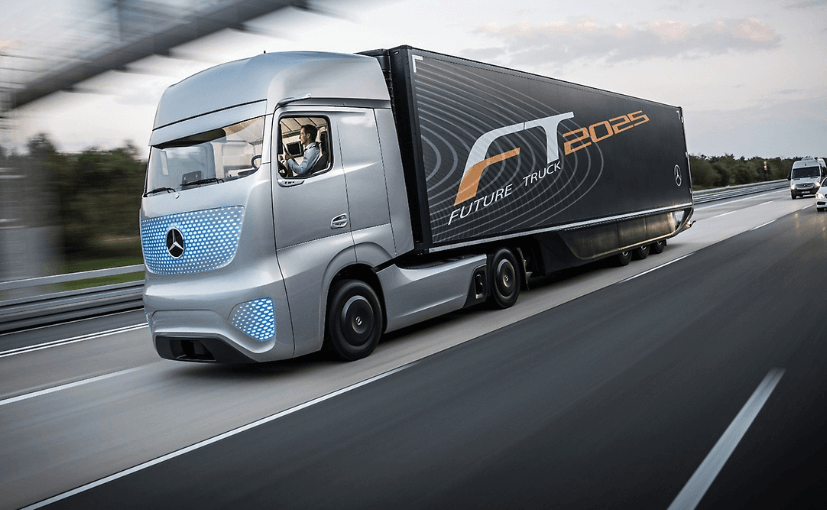 Daimler Accelerates Autonomous Driving With Cloud Computing
Back in 2014, Daimler announced that it has started developing autonomous driving trucks. It was a move to improve safety standards, lower fuel consumption and improve the working conditions for professional truck drivers. The journey towards making long-haul transportation more safe and simplified with self-driving trucks has always been a high-priority goal for Daimler. Today, with the latest developments from Torc Robotics and Amazon Web Service, self-driving trucks seem closer than ever.
Torc Robotics, one of the subsidiary companies of Daimler specialising in vehicle automation solutions, has partnered with Amazon Web Services as their cloud provider. Daimler believes that the strategic partnership with AWS is the perfect challenge for its level 4 self-driving trucks.
Partnership with Amazon
Daimler stated that Amazon's "extensive capabilities "in areas such as data transfer, storage and analytics would help Torc accelerate its testing and commercialization" of Level 4 technology. With the new agreement, Amazon's cloud computing division will be handling huge amounts of data in real time as it prepares to test the self-driving test trucks in New Mexico and Virginia.
Self-driving vehicles generate massive volumes of data sourced from various sensors of the self-driving trucks which need to be processed by the Torc engineers. Amazon Web service provides the engineers with the speed, flexibility, and insights they need to design tests and run simulations at scale to develop and present the refined finished autonomous trucks into the market.
The Future is Autonomous
The real-time data processing provided by AWS can help accelerate the progress of Daimler autonomous concept trucks. The Mercedes Benz Future Truck 2025 can already drive itself using telematic systems which are currently in use. Brought together by an extremely intelligent system known as "Highway Pilot", they not only resulted in improved vehicle/transport management and app-based solutions, but they also helped enable fleet operators to save money as well.
Daimler advances towards Autonomous roads with this new development from AWS and level 4 self-driving cars. They believe the next generation of self-driving trucks will be ready for the roads much sooner than expected.