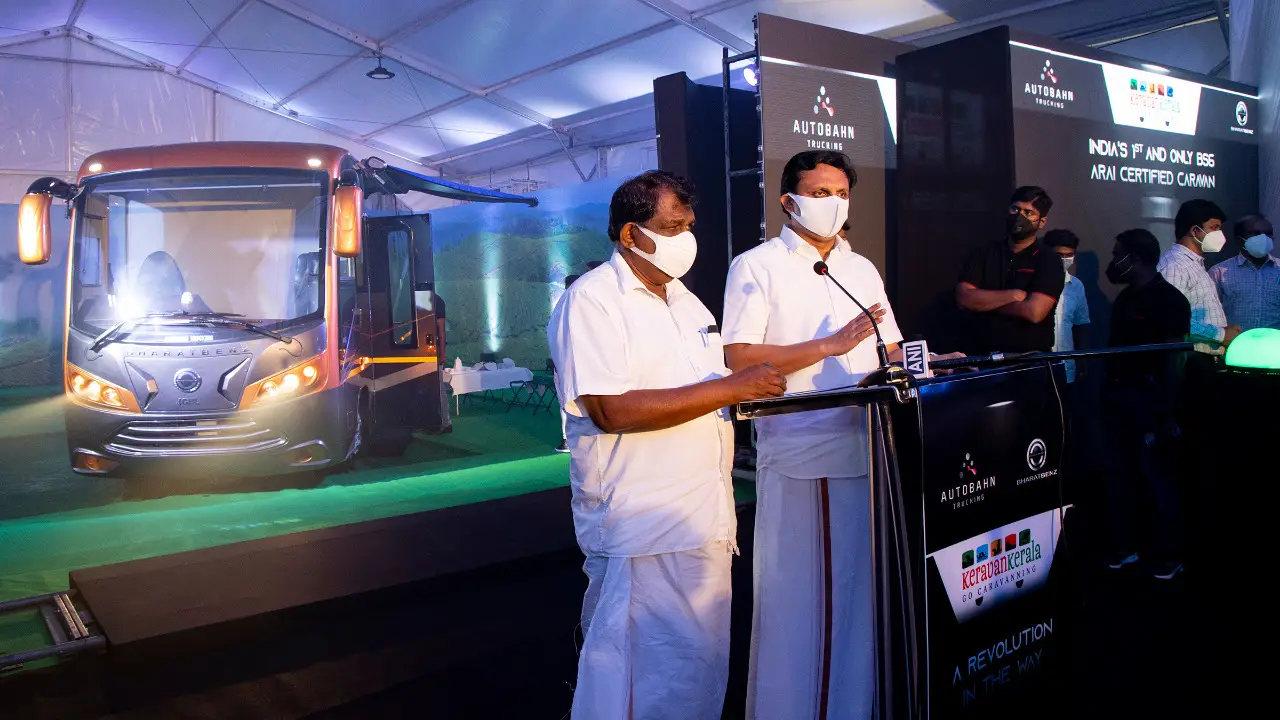 Autobahn Trucking, Bharat Benz and JCBL have joined hands with Kerala Tourism Department to start a new era for tourism in Kerala. The KT Rambler, a brand new Caravan built on the Bharat Benz 1017 chassis by bodybuilding firm JCBL collaborating with Autobahn Trucking Corporation, was jointly unveiled to the public by the state Tourism Minister and state Transport Minister in the presence of leading executives from Daimler and Autobahn Trucking.
A revolution in discovering Kerala
The new Caravan was a statement by Bharat Benz and Autobahn Trucking Corporation. A statement of unanimous support to the government of Kerala's Keravan Kerala campaign to rejuvenate tourism in the state by introducing and popularising caravan tourism in the state.
Built on BharatBenz 1017 chassis, the Caravan has a spacious lounge area and luxuries like recliner seats and multiple TVs. The kitchen area has all the amenities of a modern kitchen, including a refrigerator, microwave, induction cooktop, and custom-built storage for tableware to ensure they stay in place while the Caravan is in motion. It is entirely air-conditioned and has double bunk beds in the bedroom and a restroom with a shower.